6 productive things to do between meetings
How to take a well-earned break
Take a break from back-to-back meetings and allow your brain to "reset" with the wide range of facilities on offer at The Lensbury. From glorious garden walks to action-packed watersports, our idyllic riverside resort has something to help you boost productivity and improve your wellbeing. Avoid meeting fatigue by taking that well-earned break…
Riverside walks
The meeting room is not going anywhere – stretch your legs with a stroll along our stunning 25 acres of green landscapes. Soak up the breathtaking riverside views and spot our furry resort inhabitants along the way, there's nothing like the great outdoors to refresh your mind and lift your mood.
tip: switch things up by taking your meeting outside – research shows that walking meetings increase creativity, communication and collaboration
Take to the Thames
Make the most of our unique River Thames location and have some fun on the water! Take to the water in your very own motorboat from our very own Watersports Centre and explore the hidden gems of the Thames in between busy meetings. Take in the beautiful scenery and enjoy the calming effects of the waves before returning feeling energised and recharged.
Our Watersports Centre is open March-October (weather dependent) and offers a range of other craft including kayaks, sailing dinghies, rowing boats and canoes.
Fitness
Did you know that incorporating fitness into your work day can improve your focus and concentration whilst also reducing stress buildup? Make the most of our first-class leisure facilities by taking a 20-30 minute workout in our state-of-the-art gym or trying one of our exercise classes. We run over 140 weekly sessions in our Holistic, Hi-Energy, Cycling and Reformer Studios so there's no excuse…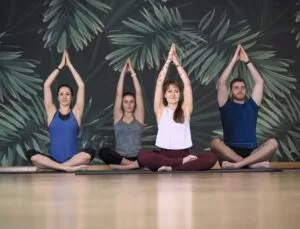 Bond with the team
If you have a couple of hours to spare, adding a team building activity to your schedule could be the perfect way to boost morale, encourage team work and add in a healthy dose of competition! Take part in one of our popular TV series based activities or choose an adrenaline filled dragon boat race on the river, our range of team building activities goes beyond awkward trust falls and colleague surveys….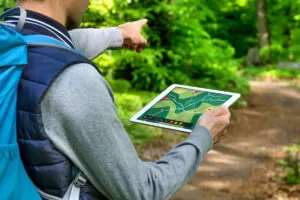 Unwind and rejuvenate
Leave the meeting room and feel the weight of the world drift away… Treat your body, mind and soul to one of our exquisite treatments at The Lensbury Spa. All spa treatments are carefully created using award-winning ELEMIS products ranging from 20-90 minute treatments and your skin will thank you.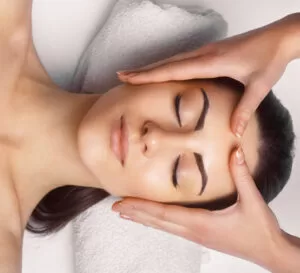 Relax by the fireplace
Indulge in a little quiet time with a spot by the fireplace in our Lounge Restaurant during your break. There's nothing more soothing and soul lifting than sitting by a warm, cosy fireplace during the colder months. Grab a delicious hot chocolate to complete your relaxing session.
Let us take care of your hard-working team as part of your next meeting or event at The Lensbury – get in touch with our team to find out more.