Our top 5 outdoor group activities at The Lensbury
Teamwork makes the dreamwork this spring and summer...
Whether you are a newly formed team, individuals from a global organisation, or a long-established team wanting to
re-group, the right team building activity can do wonders…
Often run as a reward, an incentive, or to help develop office relationships and increase morale, as the event organiser,
the pressure is on to ensure you pick the right team building activity! Located at Teddington Lock, southwest London, and with 25 acres of grounds and our very own boathouse, there is no better place to get together with the team this summer and we have rounded up our top 5 outdoor group activities for your next event…
1. Treasure on the Thames
Take to the River Thames and be the first team to find the treasure in this interactive and engaging activity. Navigate your way down the Thames in teams aboard our very own motorboats, finding various points, tasks and challenges along the way via your virtual gamemaster…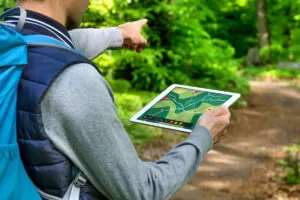 2. Survival Island
Your team have been stranded on a remote island with no signs of civilisation. All you have is what you have scavenged from the
beach. Using your initiatives and the skills we're about to teach you, can you take on and survive 'The Island'?
After an inspiring opening presentation based on a real life or death survival story, teams are equipped with basic materials
and equipment and will take on various challenges from fire lighting to a stretcher rescue and shelter building…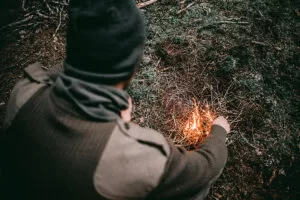 3. Dragon Boat Racing 
Take advantage of The Lensbury's position on the River Thames and take to the water from our very own watersports centre
for a team building activity with a difference! This highly competitive and adrenaline fuelled activity is all about team work, strategy and communication.
4. Crystal Challenge
Inspired by the popular TV show where teams send one member in to complete a challenge in order to win a crystal, our version
is packed with fun, excitement and hilarity as whole teams compete against each other to see who will come out victorious!
The games will test your team's mental agility and physical skills, working together to beat the opposition before the time
runs out.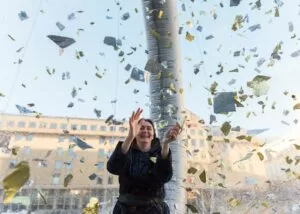 5. Raft Building
Turn your group into a powerful and effective team with this classic team building activity. Plan, build and paddle your raft
to see if you sink or swim!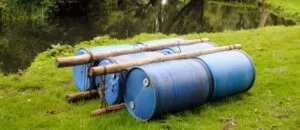 Our team building activities are delivered in partnership with an award-winning team building company, GOTO Events. Make an enquiry or for further information, get in touch with our team, here. 
What's more, here at The Lensbury, we're lucky enough to be located right on the banks of the River Thames in Teddington, southwest London – the ideal outdoor destination. So if you're looking for the perfect outdoor group activity in London, make an enquiry now, or for further information, get in touch with our team here.