What a brilliant weekend we had down at the Lensbury at the end of July (29th & 30th), celebrating our first-ever Riverside Weekender, with so many of you in attendance across both days!
The weekend kicked off with DJ Rosie opening, before Michael Conlon came out to entertain the crowd. With a brilliant performance from One Man Band, it was time for Bella Bella Rockafella to take to the stage on a sunny Saturday evening, singing a host of brilliant tunes which got our bustling crowd going. With our attendees eagerly waiting for our Saturday finale, the headliners of RPJ Band took to the stage for a truly fantastic set that set the crowd alight.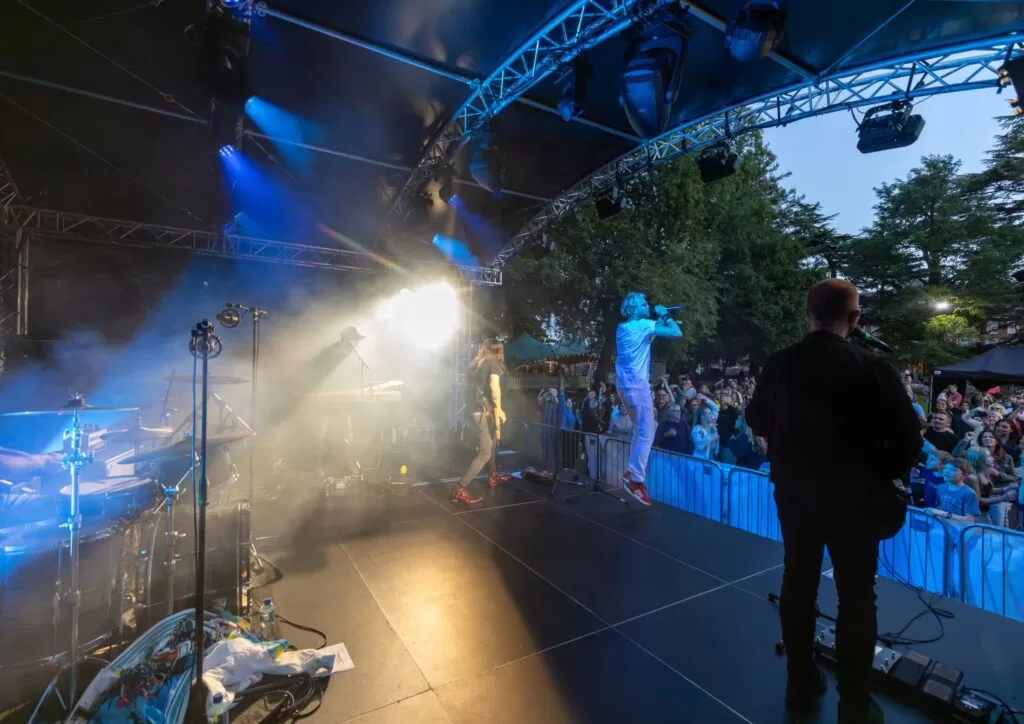 The RPJ Band rocking out on stage, closing out our Saturday
Day 2 of our weekender was once again opened up by the fantastic DJ Rosie returning to the stage and, despite the poor weather, the return of many festival goers from the Saturday alongside many others in through the door. Davey Hardman kicked off our live performances, with the enthusiastic Central Avenue following suit to entertain the crowds. Flying in from Glasgow, the award-winning tribute band Little Fix did not mess around with putting on a brilliant spectacle and leaving the crowd pining for more by the end of their set. With the sun setting on a brilliant weekend of activities, The Faithettes arrived and showed us how to close out a festival with a brilliant collection of covers from some of your favourite bands across the decades!
Award-winning tribute band Little Fix take to the stage, performing countless hit songs
It wasn't just live music that had the crowds gripped throughout the two-day extravaganza, with plenty of activities and spectacles to see across the grounds! Our hugely popular Sip N' Sail River Thames cruises went down incredibly well amongst all of our attendees, with people eager to enjoy their complimentary ride down the Thames to Hampton Court on board the iconic Yarmouth Belle. Back on dry land, the Masterclass Marquee drew in the crowds, with a variety of different classes on offer hosted by Bone Idyll, Sipsmith Gin and Teddington Cheese. For our younger audience, the marquee transformed into a silent disco in the late afternoon with many youngsters (plus a lot of our excited big kids) enjoying a great time with a variety of tunes playing late into the evening. Over in the carnival zone, there were laughs to be had with a selection of classic fairground games plus a jaw-dropping ride that kept everyone entertained for hours!  More chilled-out entertainment was available for those looking for a more relaxing time, with our wellness garden offering spa treatments and relaxation sessions throughout the weekend.
Our team had also worked up a mouthwatering selection of food and drink over in the food village. You could tuck into festival classics like burgers and pizza, or perhaps try something new with mouthwatering brisket and spatchcock chicken,  leaving guests spoilt for choice. Sandy's fish mongers offered up a mouthwatering offering, with flavourful battered goujons and fresh oysters for those feeling adventurous.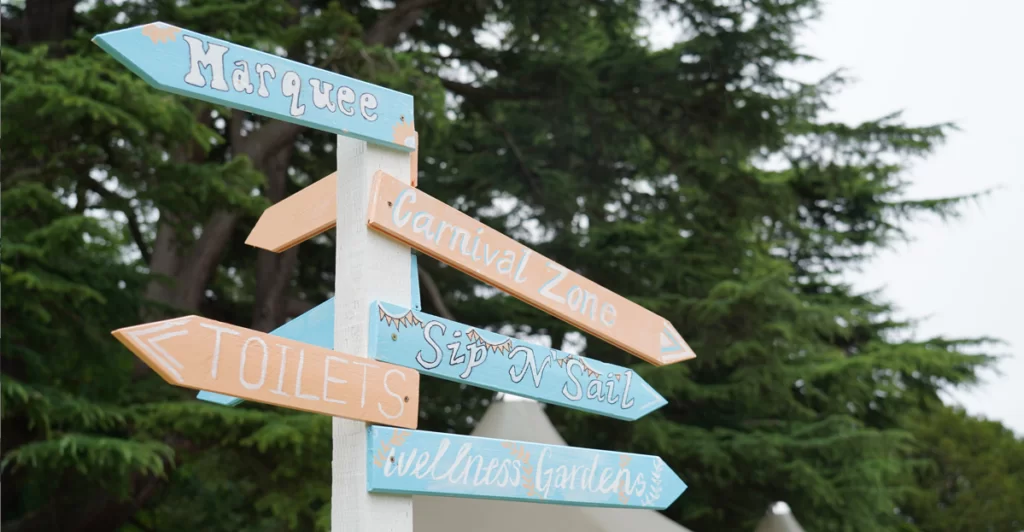 Of course, none of this would have been possible without our brilliant team who worked around the clock in the build-up to ensure that you had the best possible day down at the Lenbury – a special shoutout to our Events Manager Rosalind Garry and Commercial Manager Sam Woolmore who worked tirelessly to see this event through.
We're already excited about next year and how this weekender may evolve over time, so keep an eye out and watch this space for future event announcements…