The Perfect Summer Staycation
Escape to The Lensbury
With the lockdown restrictions beginning to ease after what has been a tough few months, there is no doubt that many of us are looking to regain some of our much-loved freedom again. Enjoying a UK staycation is a great way to beat your post-lockdown lethargy this summer, escape the house and explore all that our wonderful island has to offer.
With travel restrictions still in place in much of Europe, as well as uncertainty around travelling abroad, there is no better time to enjoy a UK break with your family, friends or loved ones – reconnect, recuperate and revel in your new found freedom again!
With social distancing in mind, we have rounded up our top 5 suggestions to make your UK summer staycation this year – who says you need to travel abroad to experience something new and make the most of your summer holiday this year!?
1. Take to the water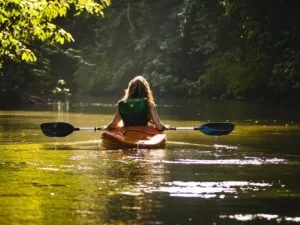 Who says you need to go abroad to enjoy the water? The UK boasts miles of magnificent coastline alongside stunning stretches of water and lakes…
Here at The Lensbury, we have our very own boathouse and watersports centre that makes the most of our unique River Thames location. Take to the water with the family for a fun activity or two, choose from our rowing boats or kayaks and take to the water! For those that want a less active afternoon, take one of our motor boats out and enjoy the stunning sights that adorn our stretch of the Thames to Hampton Court…
2. Picnic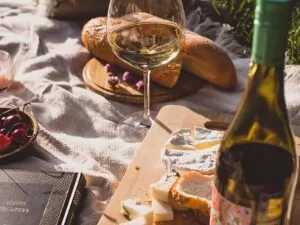 Throw out the picnic blanket and enjoy the great British countryside with this fabulous tradition.
Order our traditional picnic or afternoon tea picnic during your staycation and enjoy some delicious British tastes courtesy of our Executive Head Chef, Rob Kennedy – for an extra treat, order a bottle of fizz and celebrate your great British getaway! Take your picnic and find a spot in our gardens and grounds or visit the nearby Bushy Park and explore some of the 1,000 acres of this famous Royal Park, the choice is yours…
3.Get active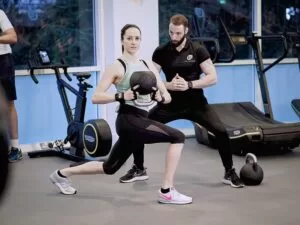 Holidays are the perfect time to get active and have some fun with the family by trying out some new activities. Beat your lockdown lethargy by enjoying some physical activity and kick-start your new fitness regime.
The Lensbury has a lot to offer when it comes to getting active on your staycation this year, from tennis on one of our 22 courts, to a 1-2-1 or family personal training session in the grounds…
4. Embrace our history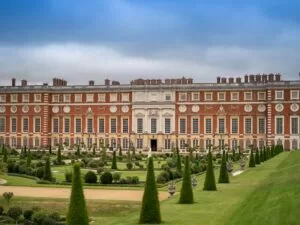 It is all too easy to forget the great attractions that we have nearby in the UK, but there are very few countries that can boast historical attractions like ours – there is no better place than the UK to indulge in our passion for culture and history so plan a day trip or two during your staycation this year.
The Lensbury is located in South West London with many famous historical attractions nearby including Hampton Court Palace and Kew Gardens to name just two – view our full list of attractions within a few miles of The Lensbury here and get planning!
 5. Relax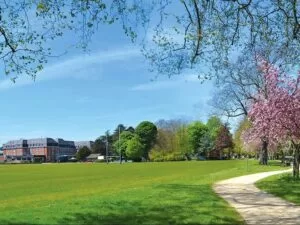 Let's be honest – airports and long journeys can be stressful and eat in to your precious holiday time. A short break closer to home allows you more time to relax and enjoy the company of your loved ones.
Here at The Lensbury, we have 25 acres of gardens and grounds where it is easy to escape the crowds and practice social distancing. Find yourself an idyllic spot with the River Thames as your backdrop and we reckon you might even forget that you are in the UK this summer.
From our Riverside Retreat boating break, to our Great Escape break, take a look at our latest room offers and breaks here and get inspired to book your staycation at The Lensbury this summer.